Lenovo K5 Play – What Need To Know
The Lenovo K5 Play is another option in the ever exploding market for affordable smartphones. While many affordable smartphones offer Mediatek CPU, the K5 Play distinguishes itself with a Qualcomm processor and an impressive lineup of specs all at a price that is around $120. We got our hands on the black model and will be revealing our Lenovo K5 Play unboxing photos and videos here.
Coming in at a price of around $120 in Lenovo's official store on AliExpress, the K5 Play seems like a great bargain considering that it boasts of an octa-core Qualcomm processor, 3GB RAM, 32GB built-in storage, and LTE.
But, don't get carried away, the Lenovo K5 Play is still an entry-level smartphone. It will satisfy the needs of most people looking for entry-level to mid-range smartphones, but don't expect too much.
Where to Buy Lenovo K5 Play
AliExpress
You get a brilliant 5.7-inch display, dual-cameras (13MP + 2MP) on the back and an 8 megapixels camera on the front.
Before we continue with our Lenovo K5 Play unboxing, here are some of the key features:
5.7-inch, IPS Touchscreen, 1440 X 720 pixels (282 PPI), 18:9 Aspect Ratio
Octa-core Qualcomm MSM8937 Snapdragon 430 CPU
Android 8.0
3GB RAM
32GB Built-in Storage, up to 128GB Memory Card
13MP + 2MP Dual Rear Camera
8MP Front Camera
4G LTE
Fingerprint Sensor (Rear)
3, 000 mAh Non-Removable Li-ion Battery
Lenovo K5 Play Unboxing Photos
Here are our Lenovo K5 Play unboxing photos:
The smartphone comes in a white compact box with the image on the top.
The name of the phone is inscribed on the right side of the box.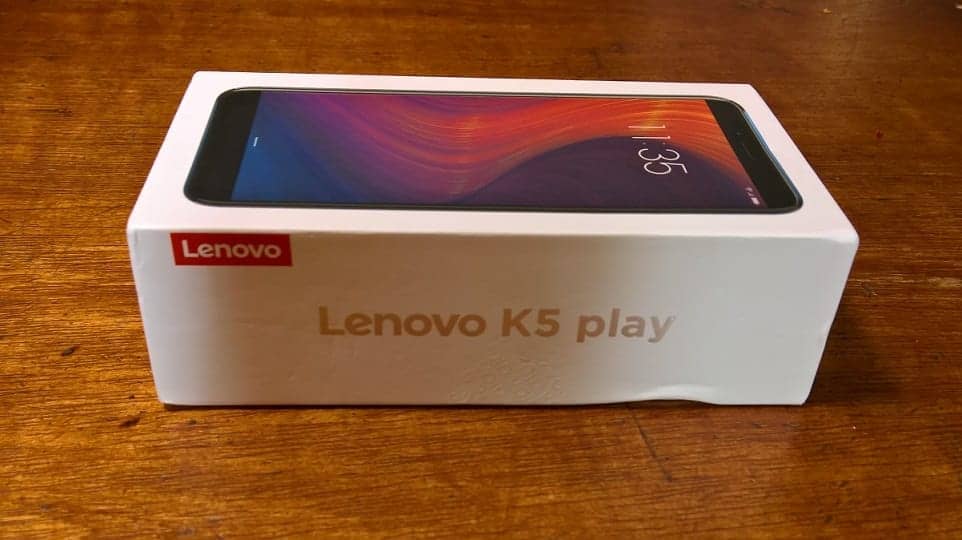 Opening the box for the first sighting of the phone.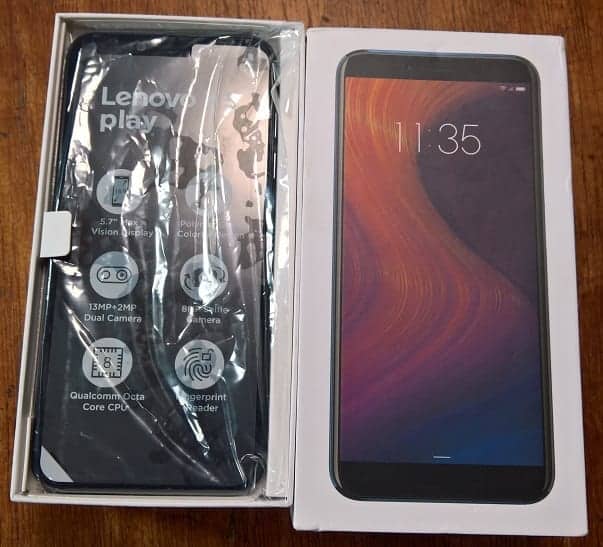 Now checkout the photo of the Lenovo K5 Play with some of the key features on the screen.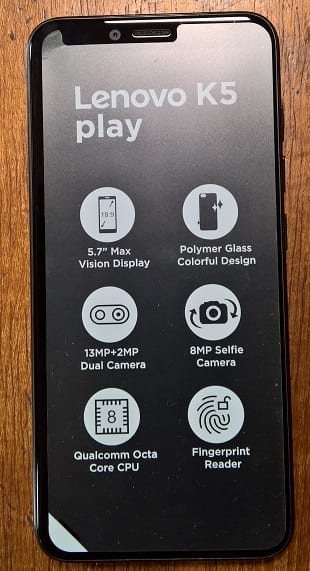 Get the screen cover off. This looks brilliant. You can see the 5.7-inch display in all its glory.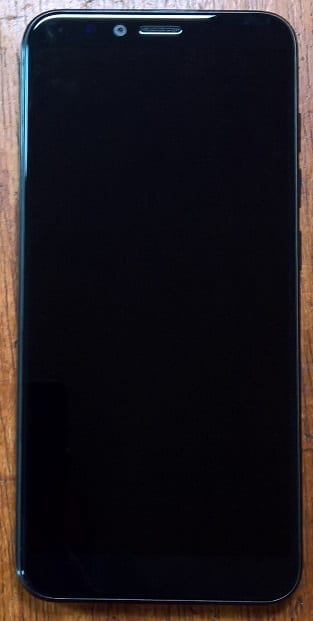 Now, let us see some of the items in the box, starting with the charger.
The charger is rated 1A at 5V. It is not the fastest charger, but should not take too long to fully charge your phone.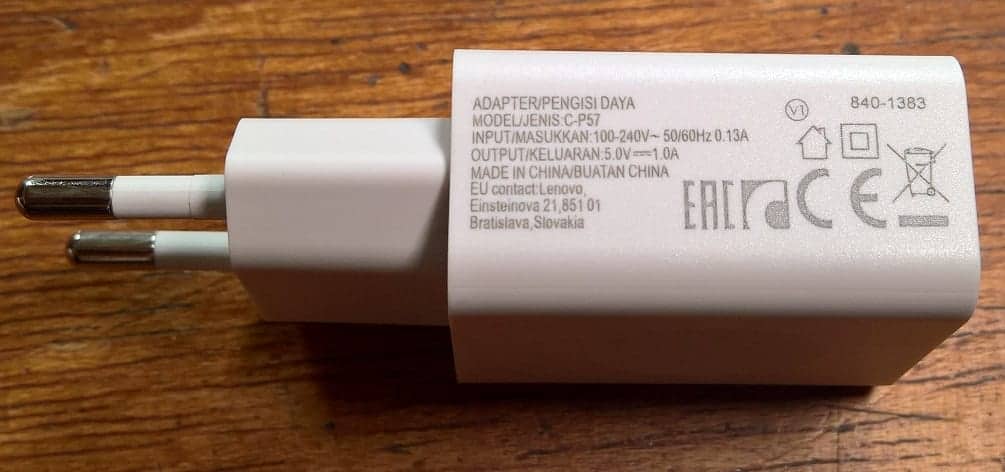 Good news, the charger has a rated input voltage of 100V to 240V, which means it should be charging your smartphone even during low voltage.
Here are all the items we found after our Lenovo K5 Play unboxing: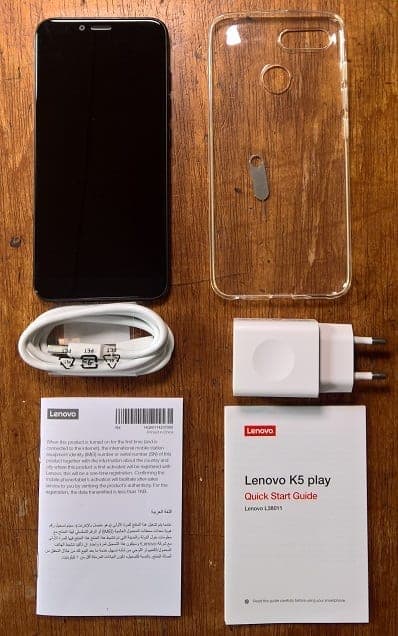 Black Lenovo K5 Play unit
microUSB cable
USB Charger / Adapter
SIM Ejector Pin
Transparent Phone Cover
User Manual
Customer Card
You will notice that there is no earbud inside the box, but this might be a big deal as you may have a number of earphones from your previous mobile phones.
Now that you know what is inside the box, let us take a closer look at the phone.
On the front, you see the brilliant 5.7-inch display. You can also clearly see the 8 megapixels camera to the left of the earpiece.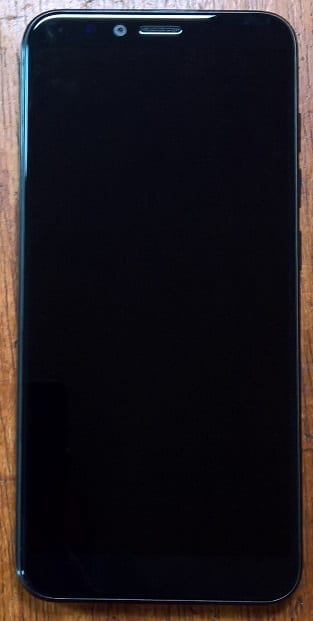 Turn to the back, you will see the two rear cameras. The main 13 megapixels camera is supported by a 2 megapixels camera. The dual-LED flash and the fingerprint sensor is also clearly visible.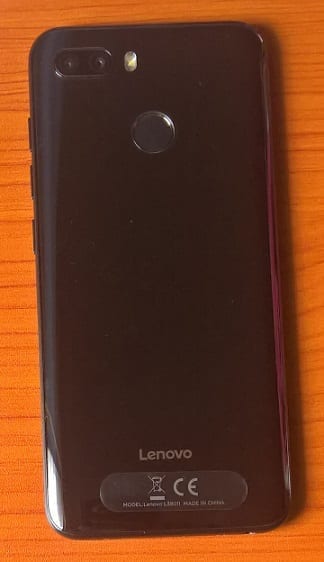 The Slot for the SIM cards and memory card is located on the left side.

Lenovo K5 Play supports hybrid SIM. This means that one slot is shared between the memory card and a SIM card. You can see the SIM tray below.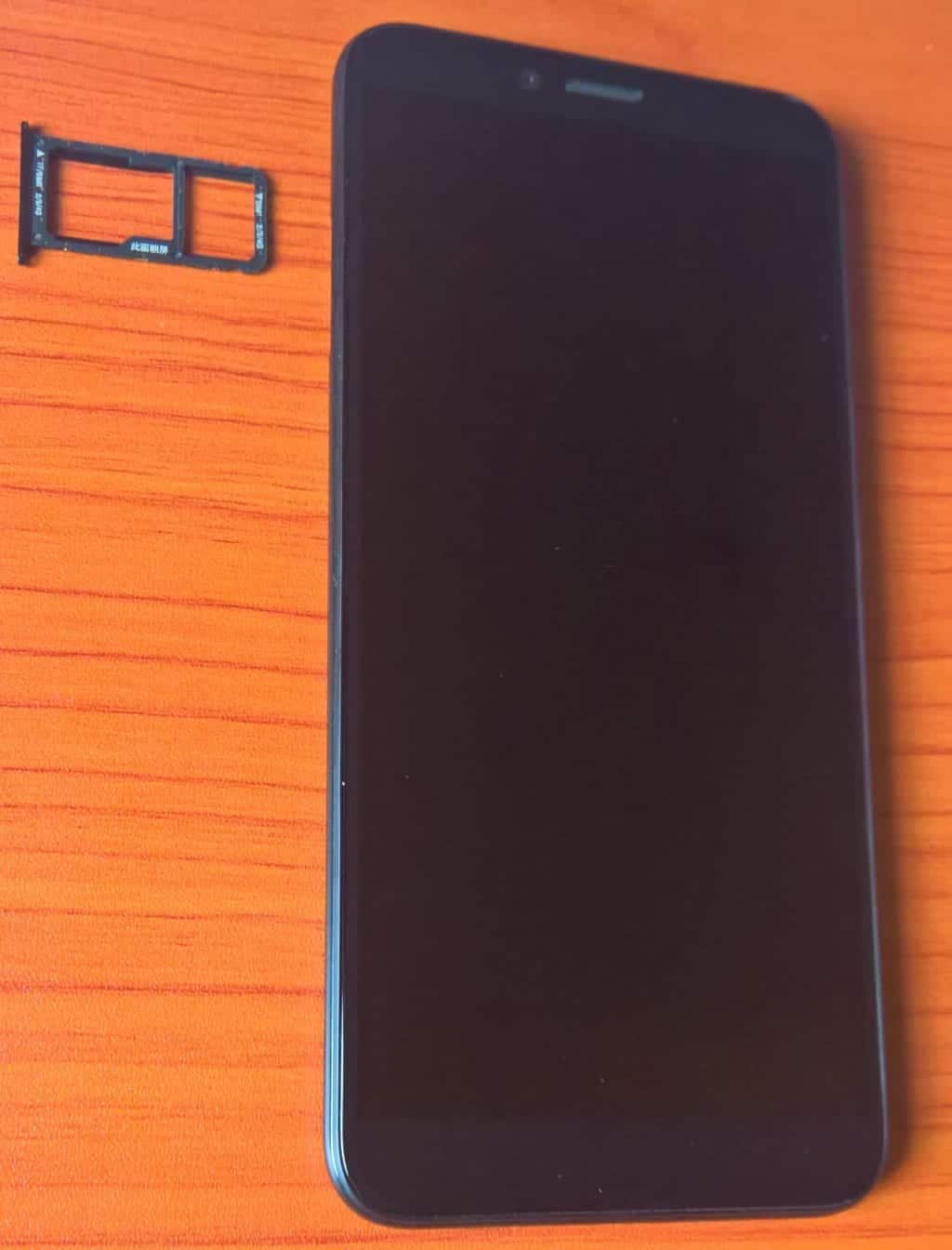 On the right side, you have separate buttons for volume up, volume down, and power.

Turn to the bottom side for the micro-USB port, 3.5mm audio jack, loudspeaker, and mouthpiece.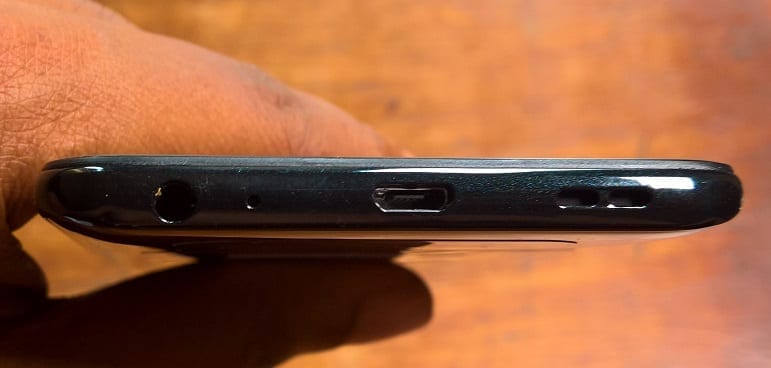 Now, let's turn on the phone.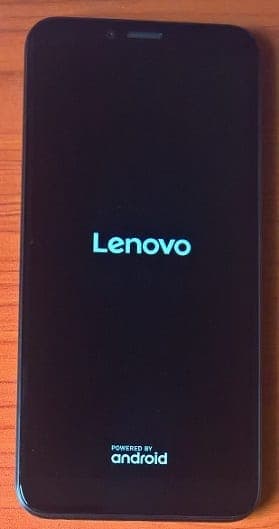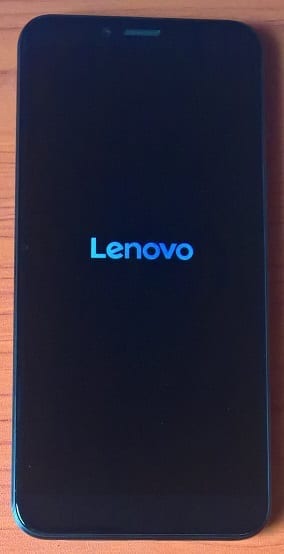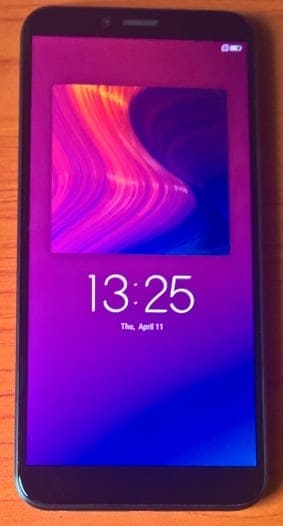 Now, the Lenovo K5 Play's default home screen.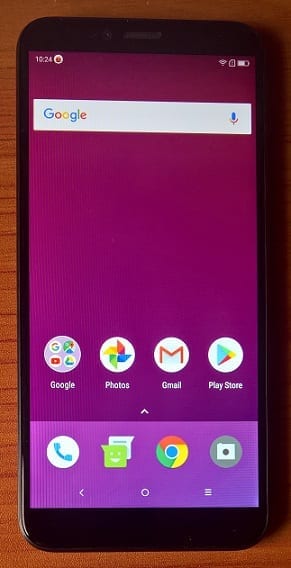 Finally, let's confirm Android 8.0 Oreo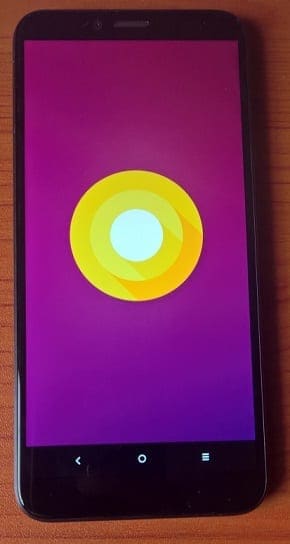 You can check out the full Lenovo K5 Play specs.
Spanish Giant FC Barcelona's Sold out $1.3M Fan Token (BAR)
Spanish giant FC Barcelona football club of Spain sold out its first FC Barcelona Fan Tokens (BAR). The token was sold via sport-focused token platforms Chiliz.net and Socios.com.
The fan token (BAR) was sold out in less than two hours. while in two minutes tokens worth of 777,000 was sold. The news was announced on June 22 via twitter by Chiliz and Socios CEO Alexandre Dreyfus.
Dreyfus noted that the token sale saw more than 4000 fans from 106 countries participate. He said that most of the buyers came from France, Japan, Turkey, Spain, Poland, Italy, and the United Kingdom. He added that Chiliz and Socios experienced a five-fold increase in demand during the sale.
Read also: CoinDCX Learning Platform Launch on Blockchain
Dreyfus said the companies originally planned for the flash sale to last 48 hours. Despite some delays in Socios.com, the sale was made quicker than expected. "I guess that's why Barca is big and also why we are pushing hard with the cryptosphere," Dreyfus suggested.
FC Barcelona Fan BAR are designed to bring more interaction with Barca fans. FC Barcelona said in a statement. FC Barcelona supporters will be able to acquire the first 'Barça Fan Tokens' ($BAR) to take part in surveys and polls connected to the everyday activities of the Club, as well as earn unique prizes and experiences related to the Club.
The poll will give token holders the chance to decide on the design of the locker room which the first team player will see before going into the pitch.
According to FC Barcelona, the flash sale involved 600,000 tokens at a set price of 2 euros each.
Read also: Research Firm Messari Shows Mining Meme Coin DOGE is More Profitable than Bitcoin Cash and Others
The BAR is scheduled for trading launch on Chiliz and Socios on Wednesday, June 24. The tokens will be available only for purchase and for trading against Chiliz's native token (CHZ) at a market price depending on demand and supply. CoinMarketCap featured Fan token as an "untracked listing", as at press time.
FC Barcelona's Bar token is just one among numerous sports tokens handled by Chiliz and Socios platforms. Paris Saint-Germain also partnered with Socios.com to launch a token ecosystem in 2018. Italian club Juventus has its own fan token in 2019.
Ethereum Classic, Tezos, and Dogecoin Price Analysis
Bitcoin could be trading in a stable range, but that is not true for most altcoins. With the king coin providing no push-and-pull impact to the rest of the current market, most altcoins are breaking apart, rather than in bullish spirits, however with nominal woes. A testament to this defiance are Tezos, Ethereum Classic, and Dogecoin.
Ethereum Classic
Ethereum Classic has moved from its up-channel persisting because of the March 12 breakout. The channel pushed the alt's cost from $4 to as large as $7.5, prior to a sudden drop took it from the trading channel.
Not only did the fall craft an exit from the channel but also pushed it under support at $6.38, and now, the present price of $6.24 is hovering above another support at $6.1. Bollinger Band for Ethereum Classic is slowly opening up, using the ordinary line above the coin's cost.
Late last month, Ethereum Classic finished its Phoenix hard fork in Block 10,500,839. Stevan Lohja, a tech coordinator at ETC Core stated through a blogpost,
"Phoenix was inclusive of the ETH Istanbul features bringing Eth Classic and Eth use cases, tools, and collaboration opportunities to absolute technical compatibility while retaining their respective differences."
Tezos
Tezos, currently taking the 12th place on the coin market is has also gone the way of ETC and moved from its up channel. It should be noted that XTZ's channel was more than ETC, pushing the former's cost from $1.25 to as $2.96
Related: Tezos Is the Standout in New 2020 'Alt Season' Gaining 54% in 7 Days
XTZ was trading at $2.6 and was threatening a consolidation. The exit from its station arrived when the cost had been fighting opposition at $2.94, which it temporarily passed, but then fell below. MACD index for its altcoin has moved under 0, with all the MACD line moving below the signal line.
Earlier this year Tezos Foundation settled a class-action lawsuit on the grounds of"securities breach" pertaining to its 2017 ICO. On June 1, a press release authorized by the US district court, norther district of California supported the ICO participant could be"eligible to share in the $25 million settlement."
Dogecoin
The 33rd rated cryptocurrency on the marketplace has followed exactly the exact same motto as the above alts, but to a lesser level. Dogecoin has transferred from its persisting graph routine, although not in rigorous bearish impact, but also in a more concurrent pattern.
Read more: Top 5 Cryptos-XTZ-BNB-BSV-ETH-LINK
Doge's upward station that took the coin until $0.0028 has since early May been trading comparatively steady, similar to Bitcoin. The meme-crypto's cost has dropped by 14% since, but it must be mentioned that since March, its cost has ballooned by over 71 percent, in comparison to its media time cost. The RSI for its altcoin has moved down from the high of 70 in late-April to as low as 44.08 currently.
As per a recent set of international popularity maps released by Blockchain Centre, Dogecoin despite being down in terms of market capitalisation is a lot more popular than higher-ranked coins. While Bitcoin dominates global interest, especially in Africa, DOGE is ninth on the list, ahead of the likes of Cardano, EOS, and, Binance Coin.
Read also: Research Firm Messari Shows Mining Meme Coin DOGE is More Profitable than Bitcoin Cash and Others
Research Firm Messari Shows Mining Meme Coin DOGE is More Profitable than Bitcoin Cash and Others
Bitcoin and Ethereum miners are pocketing over 99 percent of all fees generated from the wider crypto-mining ecosystem, on-chain analytics company Messari stated Friday.
However; large fees don't signify a positive to get a blockchain network. BTC and ETH may be rewarding for miners, but pricey for end-users that are very likely to select more economical options for trades.
Running into millions of dollars each month; amassing transactional fees power cryptocurrency miners across the globe, be it firms such as Bitmain or an enthusiast running a node in their GPU-optimized laptop.
However, altcoins are not what are giving gains to miners. Messari analyst Ryan Watkins released a study in the respect, concluding Bitcoin and Ethereum charges account for over 99 percent of most miner earnings.
Surprisingly, Dogecoin, the self-styled meme money utilized by Shiba Inu dogs, appears among the very best profitable projects for miners, surpassing powerhouses such as Bitcoin SV as well as Bitcoin Cash.
Dogecoin was launched as a joke in 2013, but rapidly captured over Reddit and 4chan and attained a market cap of $60 million in 2014. Nonetheless, it's usage remains outstanding, if mining charge data is not anything to go by.
A Chart by Messari on cryptocurrency Prices, shown below, Shows Earnings of less than $100:
Only Bitcoin and Ethereum create over $100,000 for miners, with cryptocurrencies giving miners less than $500 per day. On the other hand, the latter isn't necessarily a negative thing.
Coins like Bitcoin Cash and Zcash are almost free-to-use, with prices of less than a cent since early-2019. This could make them more attractive for"nocoiner" users in both developed and emerging markets, who aren't likely to pay upwards of a dollar on each transaction.
Mining is an expensive company, oft-requiring hundreds of thousands in upfront investment for establishing a rewarding, temperature-controlled mining plantation.
Growing crypto-fees are the subject for many-a conversations since mining captured on. Critics say enormous fee rewards aren't a measure of achievement for any blockchain system and need to, on the contrary, remain low.
Messari's Watkins wrote in the regard:
"Ask one person and they'll tell you high fees are desirable because they signal strong demand for block space. Ask another person and they'll tell you low fees are desirable because they provide users with greater access to block space."
Meanwhile, trade fees on Bitcoin dropped below $1 last week. The metric has been last observed in January 2020, and also for the first time because Bitcoin's May 12 halving occasion.
Prices totaled between $0.70 — $0.75 last week, but have since increased to $1.50 at the time of writing. On the flip side, Ethereum's system is propping up before its much-awaited ETH 2.0 upgrade.
2.0 sees Ethereum transfer to a proof-of-stake algorithm, together with data indicating over 120,000 wallets hold the minimal 32 ETH necessary to run a validator node — presumably in expectation of ridding rewards.
Meanwhile, the Ethereum's GAS network is reaching all-time highs. As previously analyzed, raising stablecoin and DeFi action may attribute to rising GAS usage. Last week, Tether transfers on the Ethereum blockchain (USDT is issued on five other protocols) were growing appreciably.
Read also CoinDCX Learning Platform Launch on Blockchain and Follow us on Twitter and Facebook